Perfectly Placed Graffiti
Under a bridge along the Mur, there is a collection of architectural fragments. One graffiti artist got.. artistic.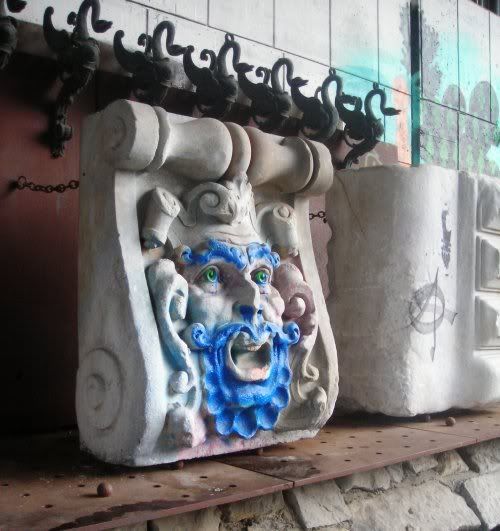 Where are they now?

Once Peter Rabbit finished with the Beatrix Potter series, he could not get any serious work as a grown rabbit in any other fairytales. He decided to backpack around Europe with Benjamin Bunny and ended up in Graz, Austria. He slummed around the streets until he cleaned up his act and opened a pub called the "Hare's Home." Where he is promently featured wearing Mr. McGregor's hat.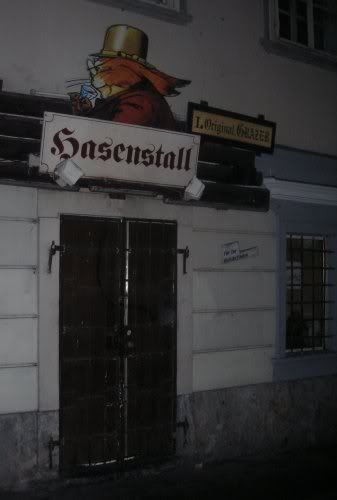 Transaltion not lost..

Problem with UFO's? 24-hour service